Hi, everyone. Lets get start with my day 1 in Hong Kong!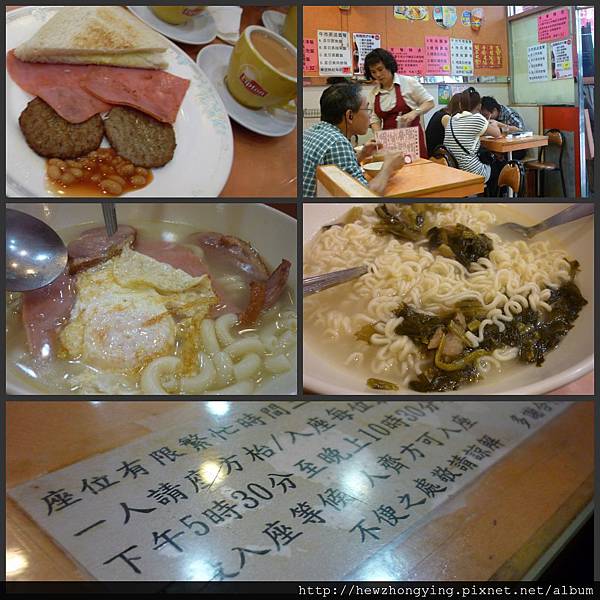 First Breakfast we had in HK's restaurant.
Served with ham, sandwich, baked beans with tea/coffee or soup with mee/spagetti.

They are popular with their 烧饼皇 and 武大郎.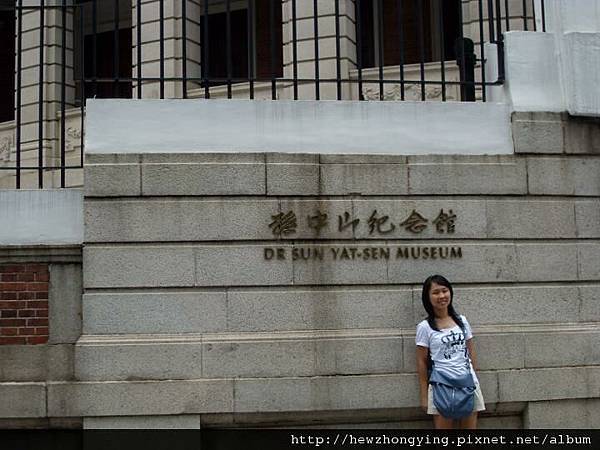 Climbed for thousand step of stairs just to visit this museum. Too bad they closed on every Thusday.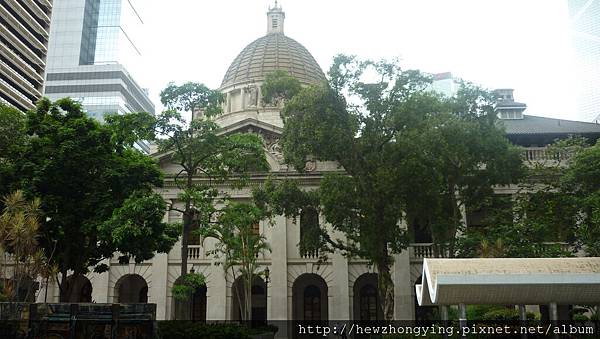 Legislative Council Building (You will see it once you out from Central MRT Station, i think the exit route is D2 gok!)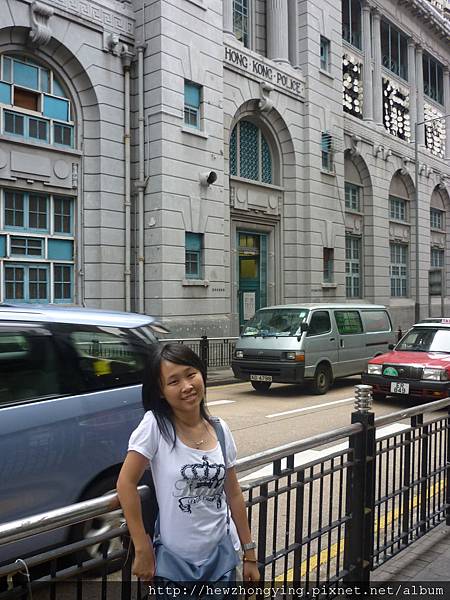 In front of Hong Kong Old Police Station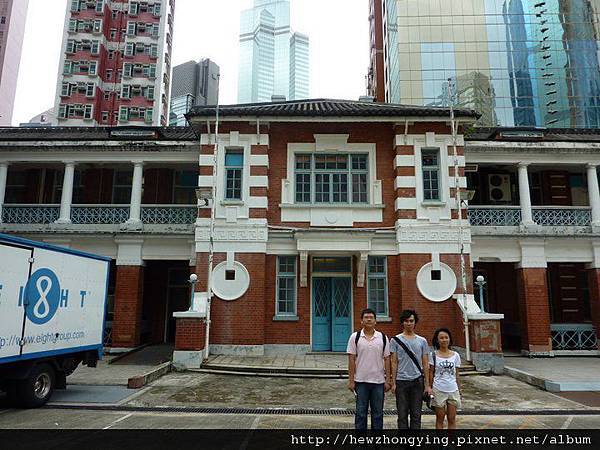 Posing infront the old police station building. Have to hormat-hormat sikit la! =)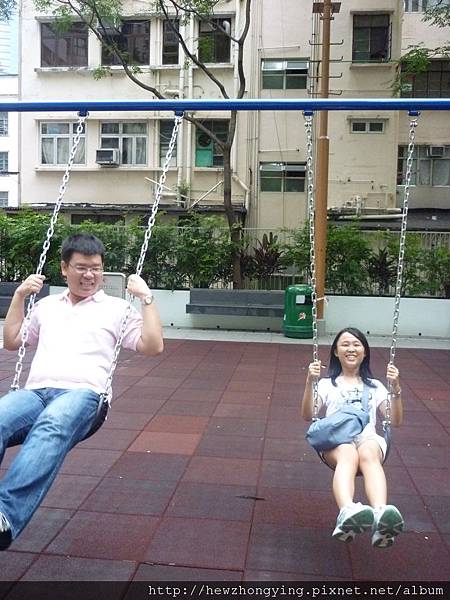 We stop our footstep immediately after we saw a garden while on the way to uphill.
We walked inside, then P.L.A.Y!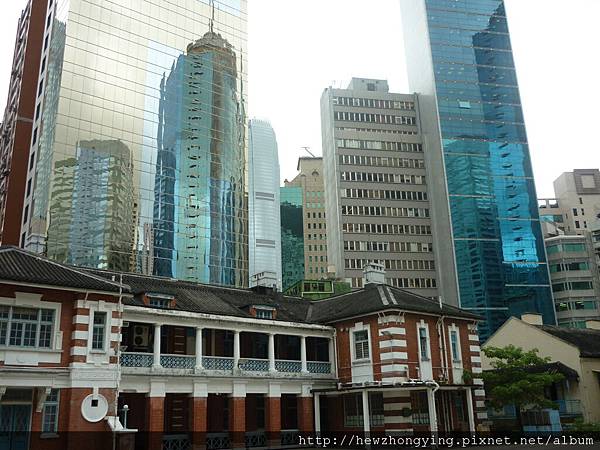 View of Central, HK from Old Police Station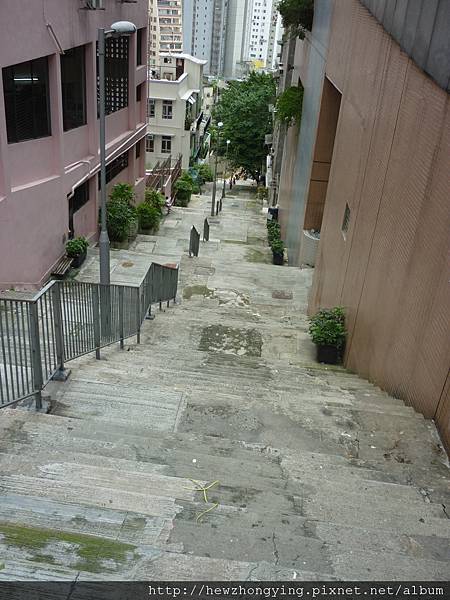 Ladder Street (楼梯街) is an old street which consisting entire stone steps.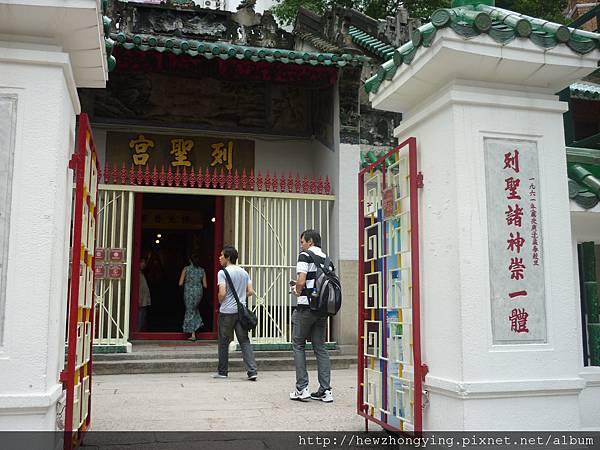 Man Mo temple is located at the bottom corner of the street
It is a temple for the worship of the civil or literature god Man Tai (文帝) / Man Cheong (文昌)
and the martial god Mo Tai (武帝) /Kuan Tai(关帝)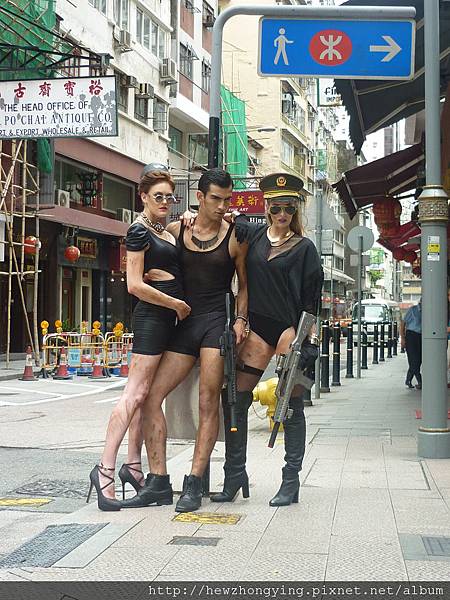 How was the model? Sexy right? They look so professional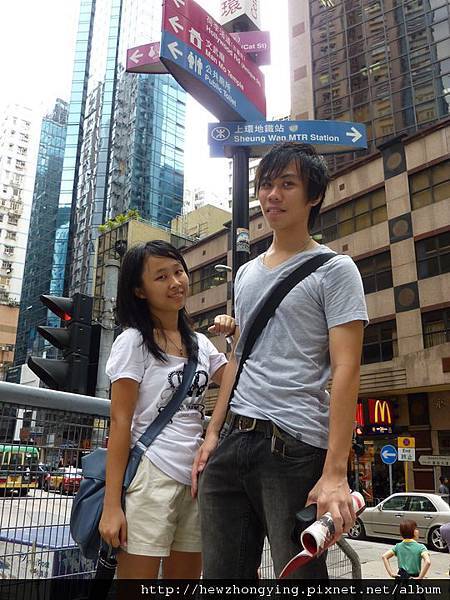 Then how about the picture above?
Eligible to walk on the runway?
*LOL*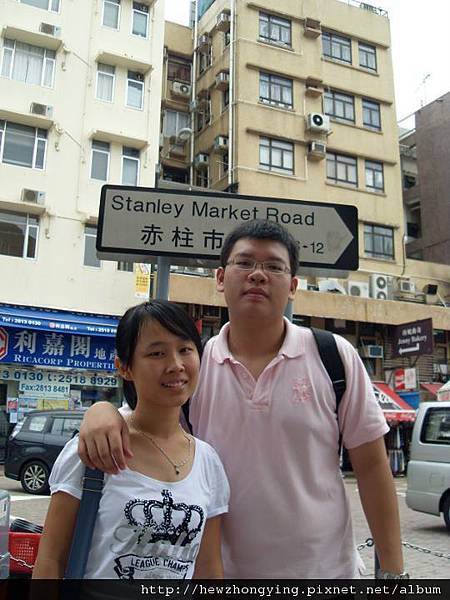 After we play around at Central, we move on to our 2nd destination - Stanley Market.
You can ride bus 6, 6A, 6X or 260 from Exchange Square bus terminus in Central.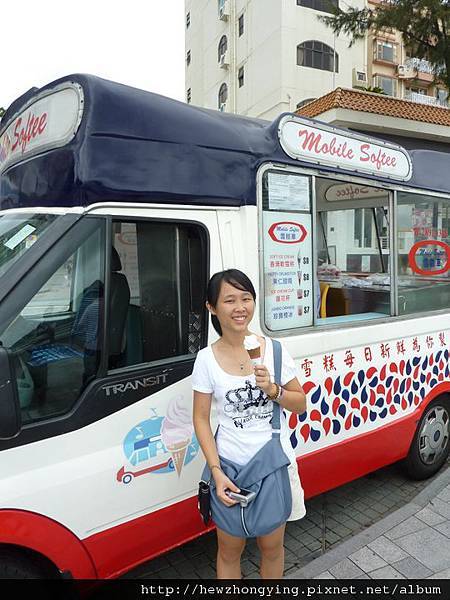 Unique icecream car. I don't think it can be found in Malaysia.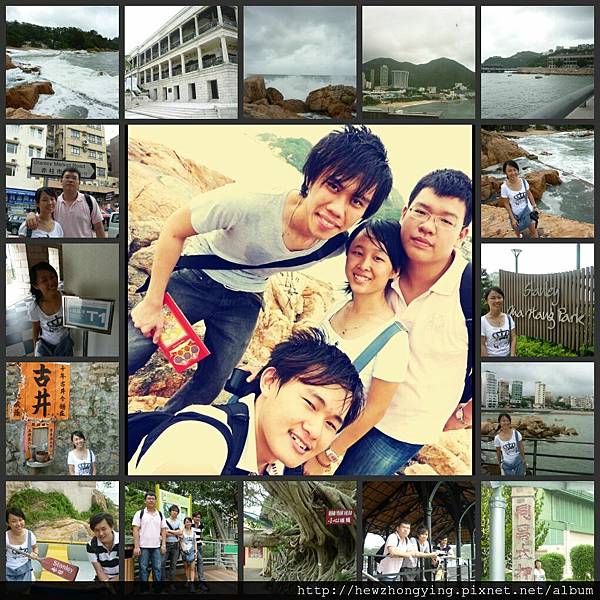 Groups of photo we took at Stanley.
Oh ya. While on the way to Stanley, we will pass by Repulse Bay (浅水湾).
Now,the Repulse Bay area is one of the most expensive housing areas in Hong Kong.
(Of course, this place is full of org kaya. eg: Stanley Ho, Jackie Chan...)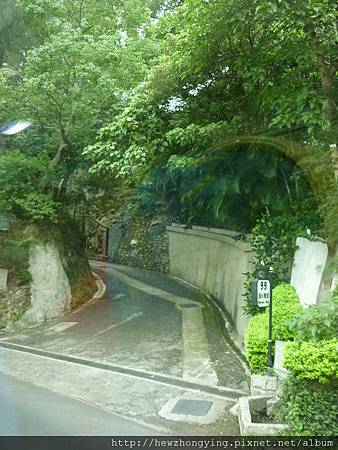 Just got to know No 99 is Jackie Chan's house when we passed through there.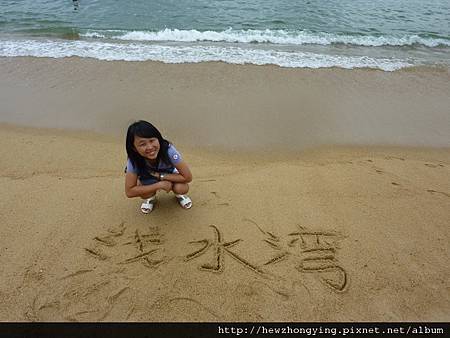 At Repulse Bay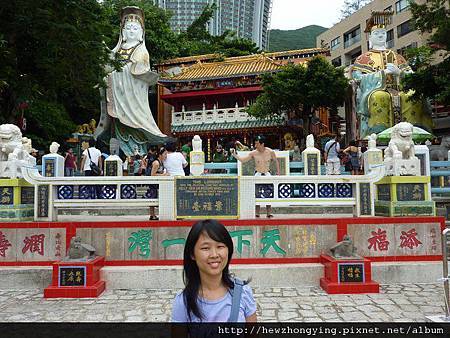 Temple near or just side of Repulse Bay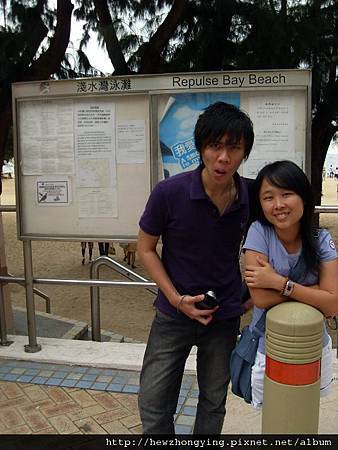 Apologize for his 'ngetok' face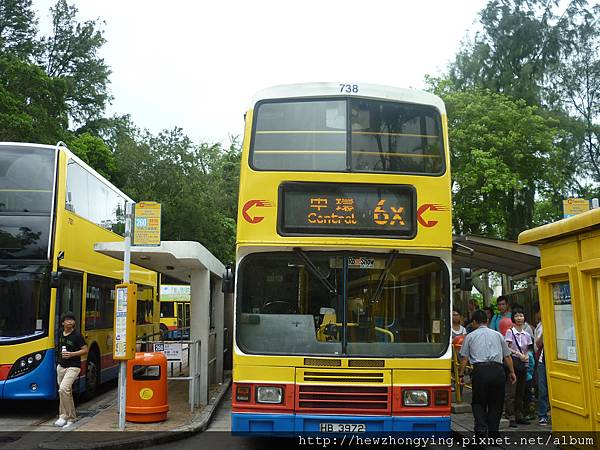 Bus that we took to back to Central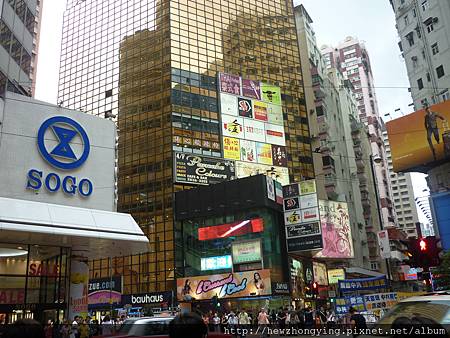 But, in the end, we stop at Causeway Bay.
Causeway Bay is a serves as a very popular center for shopping, dining and nightlife in Hong Kong.
Shopping malls can be found in every corner of it!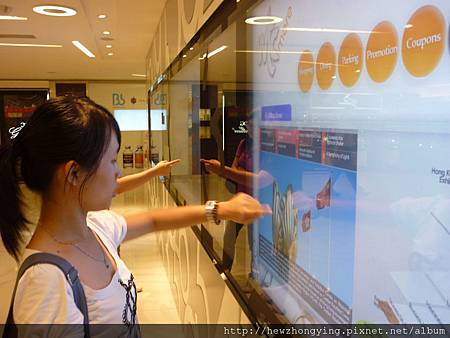 Playing with large touchscreen monitor when bored.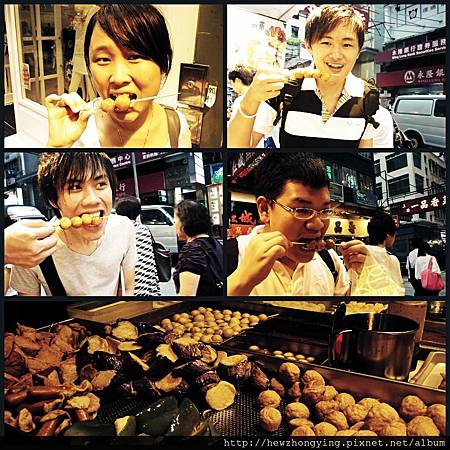 Curry Fishballssssss.... Btw, the curry we tasted is sweeter than what
we eat in Malaysia.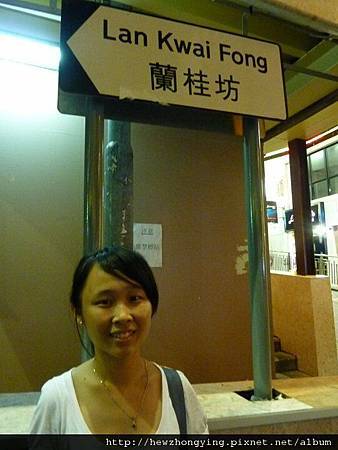 Lan Kwai Fong is a small square of streets in Central, HK.
It is a section with many bars and restaurants.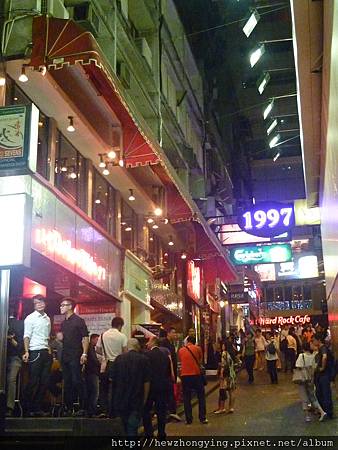 View @LKF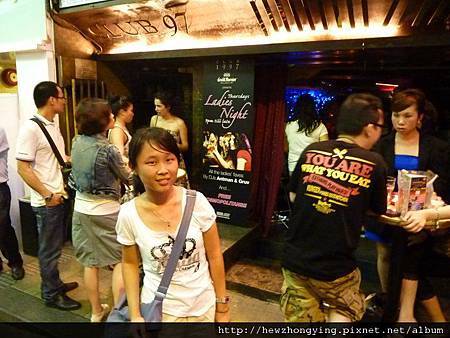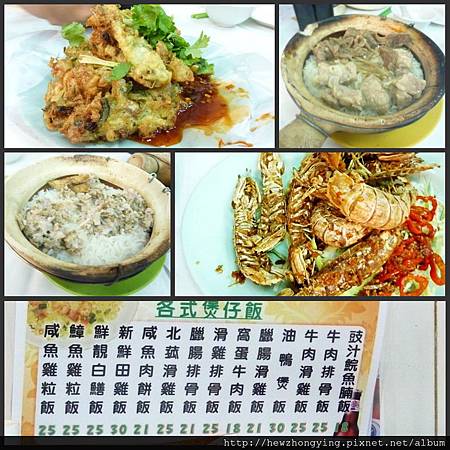 Dinner we ateafter we back fr LKW.
Top left: Oyster egg
Middle right: 椒盐赖尿虾(Shrimp cook with pepper and salt)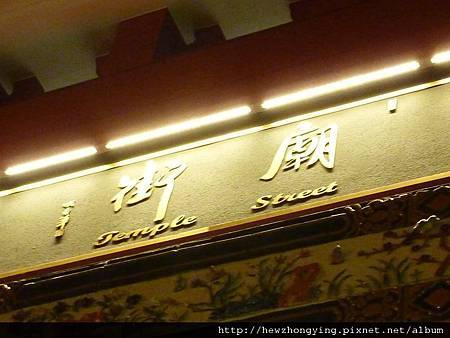 Last stop before we heading back to our hotel: Temple Street
It is known for its night market and one of the busiest markets in the night time.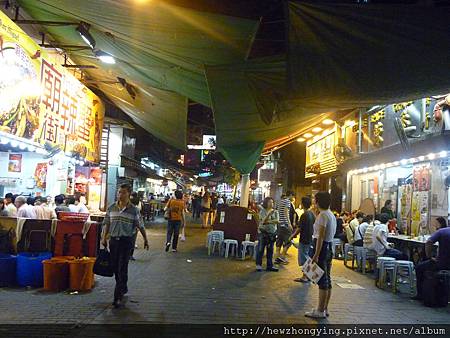 With this, we end our 1st day trip in HK.
See ya in 2nd day!