Zhuhai is just a 5-10mins walk distance away from Macau after the Macau Immigration . At first, we are searching for the van where it will fetch us to hotel. But, our tour guide told us, our hotel is near to Port and can reach our hotel just using 11 bus!


After checked-in, we went to target our dinner and we just simply stop by one stall and order our food.
Surprising, the food portion is large and most important cheap after we spent more money on food in HK and Macau.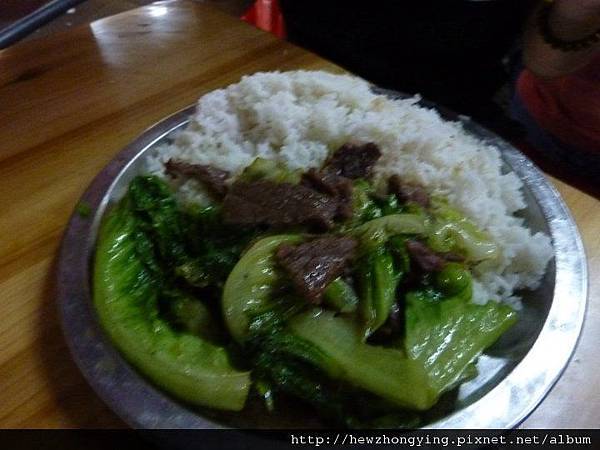 Ended our first night with window shopping and walking around Lian Hua Walking St.(莲花路步行街)
Our first stop is Fisher's Girl Statue(珠海鱼女), located along Lover's Rd. C (情侣中路).
The statue symbolises the transformation of Zhuhai from fishing port village into today's commercial port.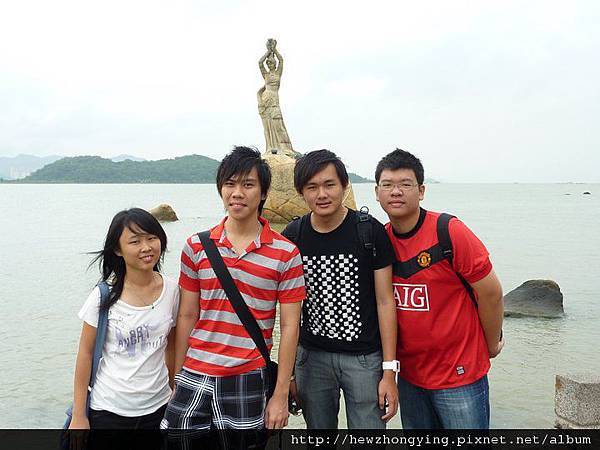 Our next stop is Shijingshan Park. we can see the view of Zhuhai from a hill top via cable car and we can choose cable car or the roller coaster type of vehicle to go downhill.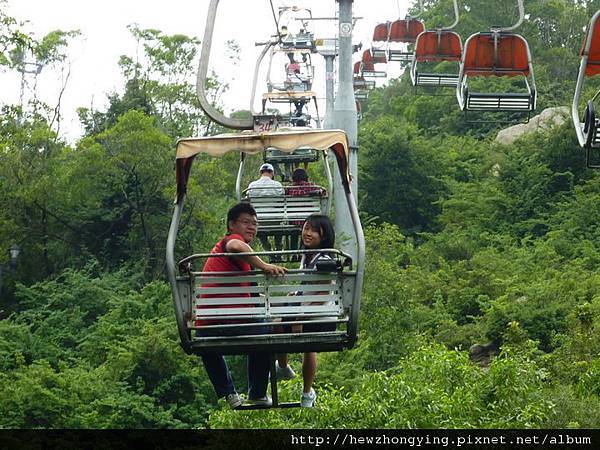 Never try this type of cable car before, it's abit scary but interesting!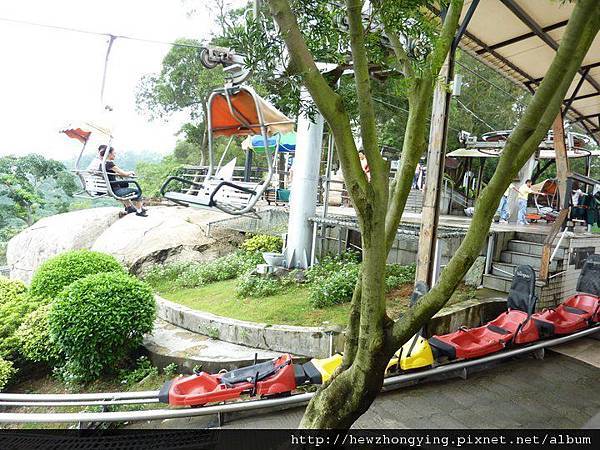 The roller coaster where it can bring you down to ground.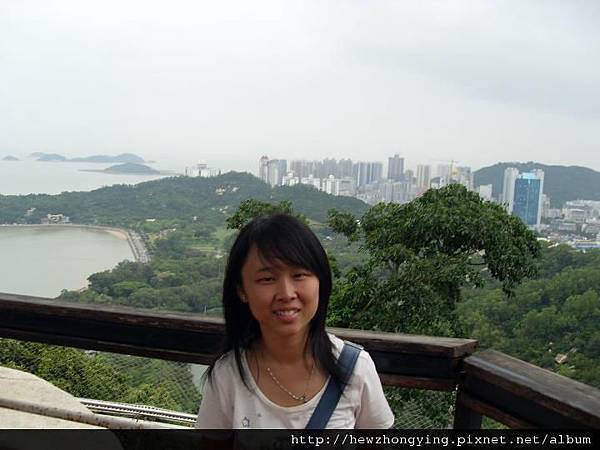 On top of the hill, we can see beautiful scenery, we can see the Xianglu Wan (香炉湾)(the sea with Fisher Girl)
and the northern part of Zhuhai called Xiangzhou(香洲).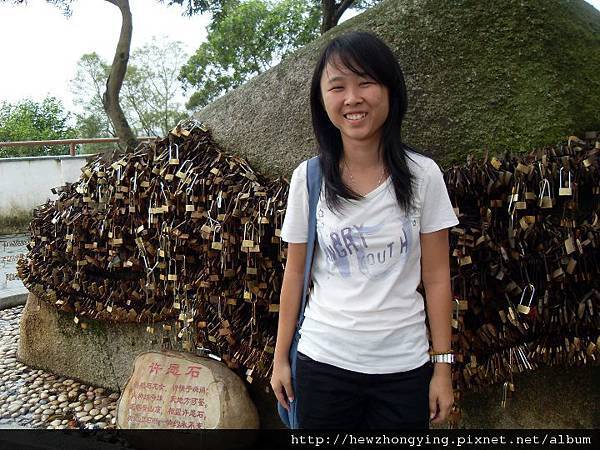 The wishing stone(许愿石) hanging with pad locks...
And then we ended our day trip in Zhu Hai and straight back to Hong Kong via ferry.
(I already excluded those souvenir shop (medicine, silk, etc) )